Home

Gallery


Cocoons




Yarn Gauges




Facebook
Cyndi the Weaver


Etsy Shop
cynditheweaver





West Virginia
Art & Craft
Guild


Tamarack,
the Best of
West Virginia


our-wv.com
A new marketing site for WV artists.


Mills Family
Cemetery
Lots of nice scenic
and historic images


Cocoons

Recent Work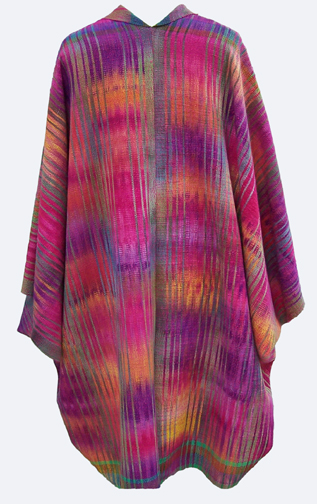 Cocoon Jackets -
Left: Winter Woods colorway - fringed Cocoon
Right: Multi colorway - hemmed Cocoon



Jackets are made on cotton warp (vertical threads) which I have hand dyed using fiber reactive dyes. Wefts (horizontal threads) are dyed to match the colorway. Shown is a fringed version and the new hemmed version.