New Warp Color - Early Summer
Pastel shades of turquoise, muted red, orange, yellow and green.
Woven with natural cotton.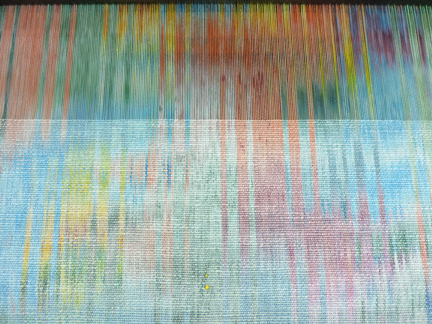 - - -
New Warp Colors - Marmalade
Navy and Fuchsia with Oranges and Bordeaux
and the odd unexpected mixture
Red Melon
These are knitting and crocheting yarns from my Etsy site.
Click on an image to view it in my Etsy shop.
- - -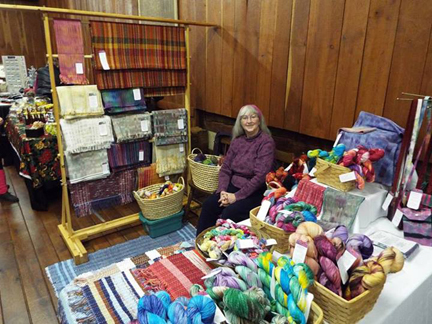 This image is from the 2013 Heritage Farm Holiday Show.